December 23rd, 2016
You know, I think you've been a really good group of girls and boys this year, so I think I'll let you open your gifts early this time. No corduroy pants and hats this year, it's all toys!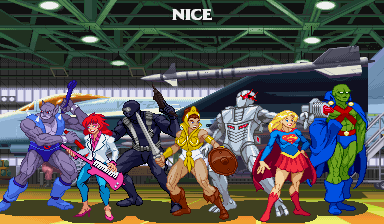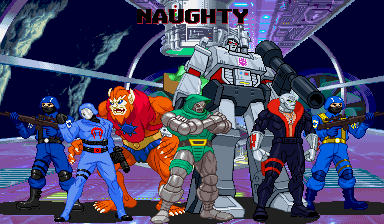 – Toys and Cartoons: Teela, Beast Man, Panthro, Rom: Spaceknight, Megatron, Kimber Benton
– G.I. JOE: Snake-Eyes (figure 1), Cobra Commander, Destro, Cobra Trooper
– DC Comics: Supergirl, Martian Manhunter (the sprite seen in the JLA pixel art poster)
– Marvel Comics: Doctor Doom (Secret Wars '84 outfit)
All those sprites are also in the new, main GFX Generator, along with two new toy card tributes and a new MotU font: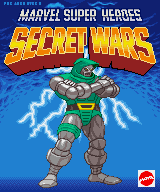 As always, many of the sprites, especially the Cobra Trooper, have extra palettes in the GFX Generator that aren't seen in the main custom sprite galleires. After all, there's no such thing as having too many Cobra Troopers!
---
(edit)
Elsewhere…
Arcade Quartermaster is getting 2017 started early with a group of new shrines: Star Wars arcade (hey, Star Wars toys are also a favorite), Outfoxies, Narc and Outrun!
---
Thanks for the stopping by and I hope you have a good time, no matter which holidays you celebrate!